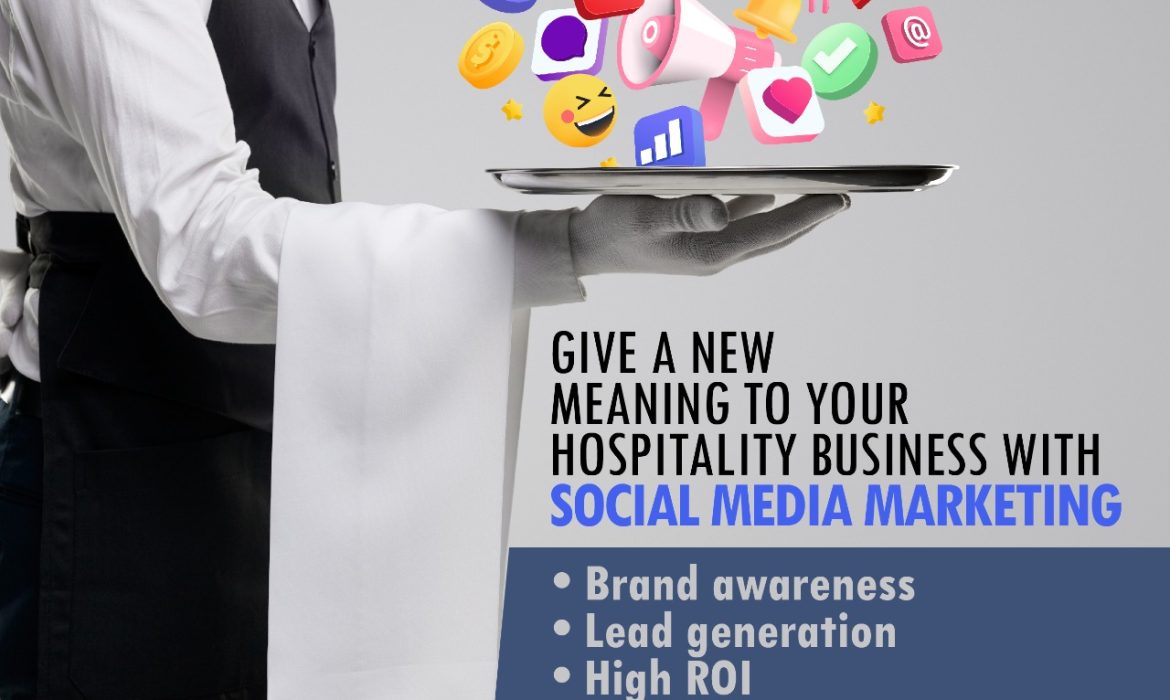 In this business-centric blog, we are going to highlight why businesses should hire a social media marketing company for their business. Businesses are facing tough competition to stay alive in the ecosystem as the market is flooded with hundreds of businesses offering similar kinds of products/ services. That's why it makes sense to hire a social media marketing company in Ahmedabad.
Statistics about the digital world   
Statistics reveal how important it is for businesses, be it small or medium-sized to hire a social media marketing company in Ahmedabad:
Blogs that integrate appealing images attract 94% more page views
A person spends around 2.5 hours per day on social media    
Around 45% of consumers consider influencer's recommendations for a product/ service 
Around 500 million active Instagram story users worldwide  
Facebook has around 2.3 billion active monthly users 
Around 96% of online adults use social media regularly 
Approx. 28% of marketing budgets are spent on content by B2B Marketers 
Facebook drives more referrals than any other social platform
The top three marketing priorities for B2B comprise content marketing, social media marketing, and branding & website 
Around 75% of digital marketers consider social media marketing effective 
About 55% of social browsers leverage social media to research products 
This is just a trailer, for in-depth information, you can connect with a leading digital branding agency in Ahmedabad
Considering these statistics, businesses irrespective of domain and profile shouldn't think twice to join hands with a digital branding agency.
Let's now shift our focus to the core subject of this blog.
Reasons businesses should hire a social media marketing company in Ahmedabad
The expert knows what works for your business
You may not be aware that social media is constantly changing and evolving due to advancements in technology. What works today might not work next time. What works in this scenario may not work in this work in other scenarios. Digital branding company and their senior executives keep close eyes on the changes like a hawk eye and adapt to the change when required. Individually, do you think it is possible?
Team of professionals to lift your brand
When you hire a social media marketing company in Ahmedabad, you are assured of high ROI. Their digital branding experts are going to develop a branding strategy keeping in view your strength, business requirements, and goals. Eye-catching creatives and engaging content will lift your brand to reach the targeted audience.
Be focused on your core area
When you decide to join hands with a leading digital branding agency, you save your precious time. As a result, you can focus on your core strength. Let the digital branding company take care of your digital footprints.
Measure and redefine
With its digital marketing expertise, the digital branding company will measure the performance of the ad or creative, or video. If required, their experts will redefine the strategy. Over the years social media has grown manifold, riding on continued advancement in technology.
Conclusion
Businesses cutting across domains are benefitting from a social media marketing company in Ahmedabad by hiring their services. And why not. If are going through this blog, then don't ignore the importance of digital marketing in developing a brand of your company.
Related Posts