This is an era governed by digital technology. Over the years, digital technology has transformed numerous businesses and sectors. The emergence of digital marketing is also credited with developments happening in digital technology. PPC advertising has emerged as a brilliant offshoot of digital marketing. Backed by the PPC Advertising company in Ahmedabad, a wide range of companies are drawing benefits from the new-age marketing method.
Before we take a deep dive into the important subject of building your business, let's try to learn about technology-driven advertising in simple language.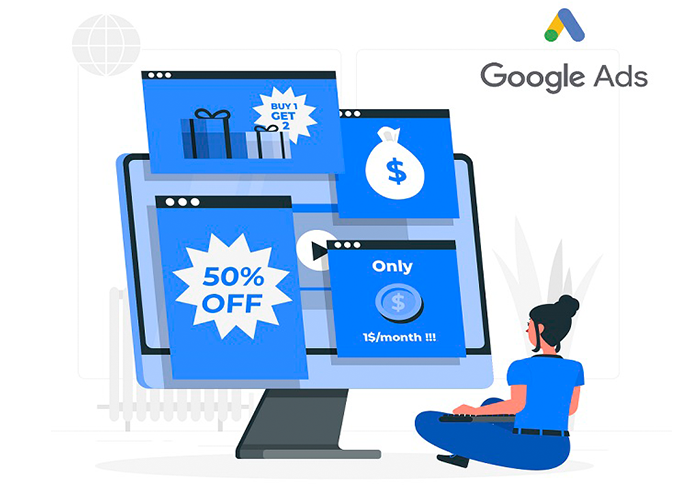 What is PPC Advertising? 
At the outset let's understand the abbreviation. PPC stands for Pay Per Click. It is described as an online advertising model wherein companies or advertisers run ads on digital platform like Google Ads and only pays when someone who is seeking the services or product clicks on it. That's PPC Advertising for you.
Businesses cutting across domains and locations are drawing benefits from this business-centric advertising. PPC services in Ahmedabad are helping small and medium-sized businesses to get leads for their products/ services.
How to see the live PPC Ad?
Just hit Google with any search, and you will come across a wide range of Ads at the top of the result page.
Don't hesitate to hire a PPC Management Services Company
Yes. That's absolutely correct. Hiring a PPC Management Services Company will be a perfect decision for your company, given the benefits and advantages of PPC Advertising. PPC expert working with the PPC Advertising company in Ahmedabad has the professional expertise to setup PPC Ads and get the desired result for your business.
Benefits of PPC Advertising
From the basics, let's now shift our focus to one of the most important parts of PPC-based Advertising. Here are a few major benefits of online-driven marketing:
It is cost effective
Your company's product or service will be displayed on the first page
Optimized exposure and brand visibility to your website
Offers higher click-through rates (CTR)
Get more conversions than usual
Get increased sales revenue
Helps your business get immediate traffic
Is it possible to run multiple ads for your business? Yes, it's very much possible to run and manage multiple ad campaigns for each keyword.
Sounds exciting. That's the charisma of technology-driven advertising. You might have a few questions, don't hesitate to raise your query when you hire a PPC management services company.
ROAS
ROAS is an integral part of PPC Advertising. It stands for Return On Ad Spend. A professionally qualified PPC expert is well versed in its effect. For unawares, if your PPC is working the way it should be, the return against the money spend (ROAD) should always be high. In case, it's in contrast, this shows, that the ad has not been planned perfectly. There are gaps and challenges. A professionally designed PPC Ad should optimize traffic to your business website, in turn, increase revenue. It should be more than what you pay for.
Conclusion
PPC pays off! Make to setup the Ad with the support of leading PPC services in Ahmedabad. As a businessman, you may not know the essentials of the all-important online hack. You remain focused on your business.